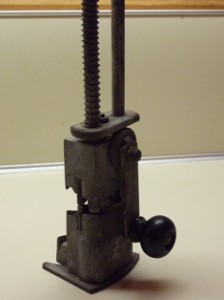 It is spring here at the farm and things have been quite busy!  I have been doing some spring cleaning around my cage and decided it was time to spring clean the blog also.
Spring is a great time to take the cages outside and give them a strong once over.  Air the rugs out, shave the dog, re-pot the no-no plant and move the Finch cage!!
My first task for the blog is to close out the "What in Z World" Week 8 contest!  Teri said the item looks like some crazy sort of torture device for cats.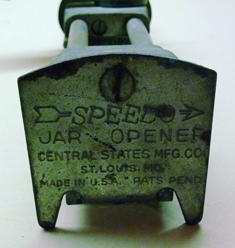 I wanted to try it out on Smoky but Hello said that was being ugly and it is very hard to turn because it is so old.  Jan Santor came in the closest as she guessed that it was a capping device.   You were sooooo close that I am going to award you as the winner; however, the item is actually for opening jars.  Here is a picture of the bottom.   I think it would be cool for everything to have instructions on the bottom and then you would never have to guess what to do with it.  Mine would read: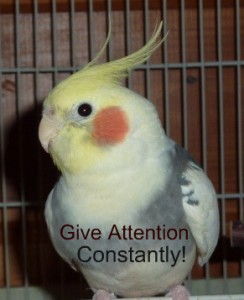 The next item on my list is to help you guys out with "What in Z World" Week 9. I have added an additional picture to help in your guess.  To go to this link click here.——->  (Week 9) Once we reach week 10 I am going to start mixing things up.  I have decided not to do the What in Z world contest every week because I have some new series that I want to start. (More on this later)  Weeks will then become Items opening the site to more of my antics.
Current series and contest include:
Z…art! (If you are an artist and want me to feature some of your pet artwork on my site please contact me)
New and up coming series, contest, games and stories.
Wordz from Z's Ghetto!
What's Z Difference?
Treasurez in the Toilet.
Dogz vs. Catz
The Pool to Pond Conversion.  (Hello is converting the pool into a huge Kio Pond)
Bustin into Z Beez (The hive has not been touched for years)
FunZ's and much, much more….
Be sure to subscribe to my blog to not miss out on all these cool things and any of my confessions.  I love being crazy and knowing that I have fans that like to laugh, comment or just shake your head at me makes it all worth while.  Your buddy and friend….Z Bird!
P.S It's gonna be fun!