About the Farm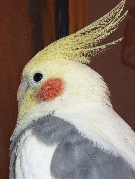 My name is Z Bird and I am a cockatail that is stranded in a house located on a farm. I have several friends that live here with me. We hired a human named "Hello". She says it all the time so it has to be her name. Hello feeds, waters and cleans up after us. She is also a pet lover so she always has something going on. When Hello is away we party, watch TV, play pranks and I get on the Internet.
Hello has no idea how smart we really are. When we see her drive up we go back to being just pets. We do this because we like being lazy and want her to go to work and bring us back food and treats.
Join us in our fun and antics. You will learn about all kinds of animals, events, unique stories, great pictures, funny pranks, contests and wherever this blog may roam.
Members of the Farm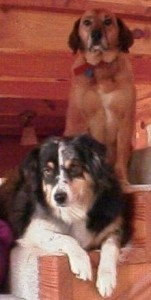 R.D. aka "The Boss"
RD is the elder here at the farm.  He is a mixture of several breeds of dogs.  Mainly lab and hound dog.  He is the poster child of  "Mutts make great pets".  He loves sleeping on soft blankets and being rubbed, and rubbed and rubbed.  RD loves deer and will wake up from a dead sleep if one steps on the property.  His favorite past time is to go undercover by rolling in deer dung to hide his smell hoping to hang out with the deer and make Hello gag.
Codie aka "The Bouncer"
100% Australian Shepard!  Speaking of first impressions you have one minutes for her to decide if she likes you or not.  Once you get right of passage everything is cool but don't ever touch her food.  Codie loves toys and to have a job to do.  Being that she is a herding dog she is always thinking and plotting.  Do not take your eyes off the bouncer.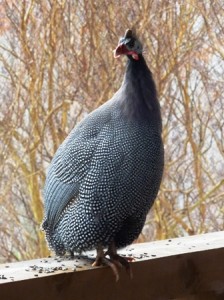 Timmy aka "The Informer" or "The G"

Don't try to sneak up to the farm without your ear plugs.  Timmy will confuse you into submission with his loud calls.  If he doesn't recognize you or don't like what you are wearing you will hear about it.  Timmy is a free range guinea that guards the farm.  He runs very fast and can often be seen peeping through the windows of the house or on the roof looking through the skylights.  98% of his diet is insects and left overs from the bird feeders.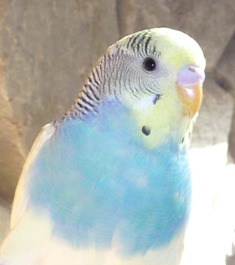 Charlie aka "The Joker" or "The Stunt Devil"
Charlie is a parakeet that will bring a smile to your face with his crazy stunts. Charlie loves his toys and gets so excited sometimes he will just fall off the cage. He bobs his head to the music and likes to hang upside down like a bat. You will see lots of Charlie as he love the camera and he is always up to something.