Zbird meets Mr. Squirmski!
Posted by ZBird
Jul 30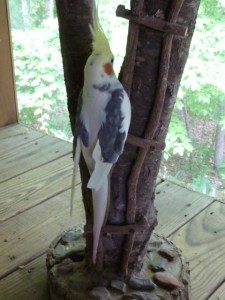 Zbird decides to visit his old buddy Jack Sparrow!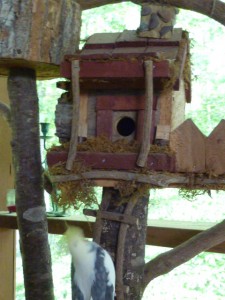 Jack Sparrow has a great home.  He even has a hot tub!  He will not let anyone use it because he says it is just for his lady friends!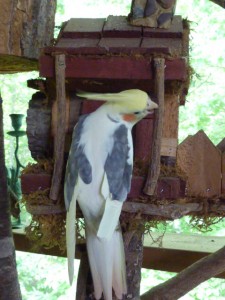 Ding Dong!  Anyone home?  Hello!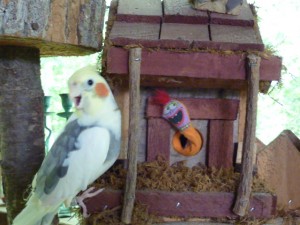 RaahhhKkkk!  Who are you and where is Jack Sparrow?
I'm Mr. Squirmski!  Jack went on vacation and left me in charge!  What do you want?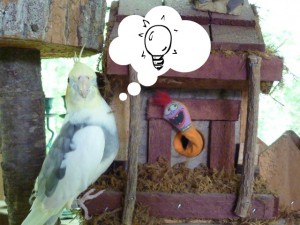 Yes! Mr. Squirmski!  Jack hired me to do some work on his house.  A bad storm came by and he said the roof is leaking.  I must check it out.  You may hear a little knocking around but no worries I have it under control!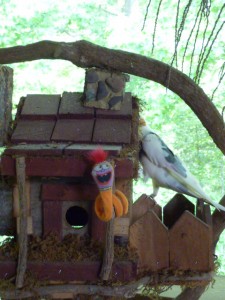 Now this may take a while so you just go back to what you were doing and I will come get you if I need you.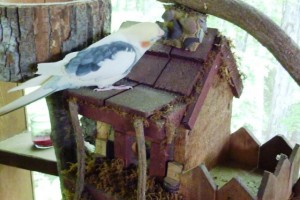 This chimney kinda tastes good!  If I bang around a little my plan may work!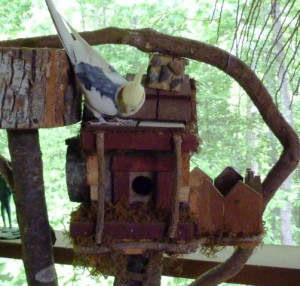 I'll just bang on the roof for a moment!  I love when a plan comes together!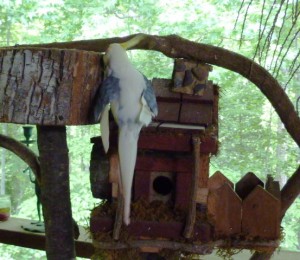 Ahhhh!  Look at what I have found. The famous hot tub!  Maybe I will get in?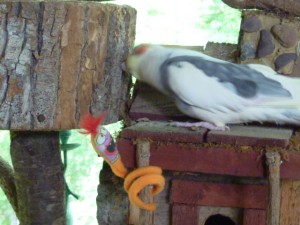 Hey Zbird can I help you?  I thought you were working on the roof?
Oh no Mr. Squirmski.  I found the problem.  Some of this bark got damaged from the storm.  I will be working up here for a while.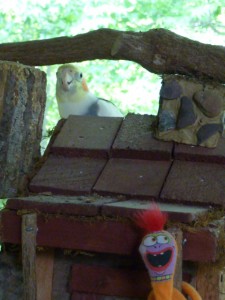 Oh no!  Mr. Squirmski!  The back is in awful shape.  You don't worry about me I will be here for a long time.
Ok Zbird!  Let me know if I can help!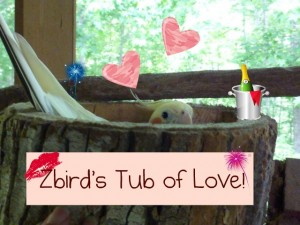 Let the party begin!  Ladies come to Daddy!  Ahhhh!  Who's your Daddy?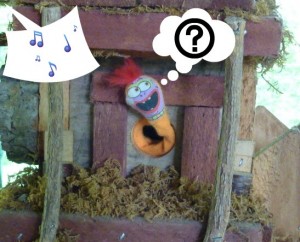 Is that music that I hear?  What's going on?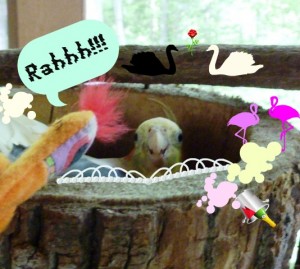 I'm calling the Pound!  You Birdbrain!  I knew you were up to no good!
Be sure to share this with your Facebook Friends!  There is always an adventure at CockatielConfessions.com or Join us on Facebook