Help With Prescriptions for Pets!
Posted by ZBird
Jul 12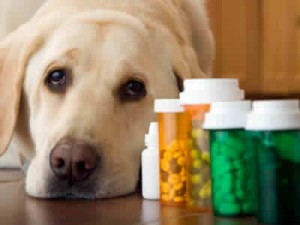 Do you need help affording prescriptions for your pets?
We love our pets and finding out they are sick and need medication can cause a huge financial burden on some households.  As a member of the family it can be devastating to realize the medication is costly and without it your pet will suffer if not cause a more serious situation.
Did you know that often the medications that are given to your pet are just smaller or lower doses of medications made for human consumption?  It is to your benefit to ask your vet if the meds are a lower dose and have them write you an actual prescription.  Often as pet owners we feel that we have to get the medication at the vet paying the price they determine.  With the prescription you can shop around for a much lower price at a regular pharmacy.
We now have released a discount prescription card for your pet and this card can be used at any participating pharmacy.  All you have to do is go to our site, print out the pet discount card and start saving today.  On our site you can look up a pharmacy in your area that will use the card and also research the price savings.  The card is absolutely FREE, will not expire and can be used over and over.
The only thing I ask is if the card helps you that you would come back and share your story with us.  You can get your discount prescription pet card by clicking on this link —–> FREE PET CARD
If you own a business and would like me to provide you with hard copies of the Pet Discount Card for your customers I will be glad to.  Please contact me for details. You can also forward the link to your customers if you like.  Your customers and your pets will be glad you did!