What in Z World? (Week 9)
Posted by ZBird
Apr 22
This week on "What in Z World" I had a picture that I was going to use and I thought…These guys are getting good so I cropped it to make it even harder. Let's see how good you really are. Take a guess at what common household item this is and I will later give you a bird's eye view to see if you are correct. Good Luck!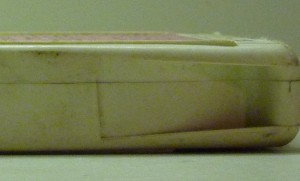 If you are receiving this by email or can't find the comments press here —–> Take me! his will take you to the page where you can scroll down.
This one seems to have stumped everyone so I am adding a picture to help you out!
We have the answer! Click Here to go ——> Take me!