Cockatiel Confessions On I Have An Idea!
Posted by ZBird
Apr 18
A Birds Bad Dream
Last night I had this crazy dream!  I dreamed that I was playing the headless cockatiel like I do in the shower and my actual head fell off and down into the bottom of my cage.  It disappeared down in the bubbles from "Can Someone Pass Me the Soap".  I guess I fell right off the perch and all I could think about is saving my head from disappearing in the bubbles.  I started flapping my wings real hard to blow all the bubbles away from my head.  Hello woke me up by making it daylight with a light bulb and told me to calm down.  She checked my wings for broken blood feathers and would you believe?  My head was just where I left it.
Did you know that it is common for birds to have night frights?  This is why it is important to be sure you keep a night light or a soft light on in the room where a bird sleeps.  Night frights can be dangerous to birds because we can hurt ourselves on toy or break our blood feathers.  Broken blood feathers can cause a bird to bleed to death because it acts as a straw and will not let the wound close up.  If you ever have a broken blood feather you better hope that your person knows how to pull that feather all the way out and save your life.
This is when my idea hit me.
It would be cool to have a light bulb installed right above my head.  It would be like the idea light that appears except this one is there all the time.  Just imagine if I wake up the light comes on and when I sleep it dims out.  If you saw someone with their light out you would know that they were not home and if someone ever had a bad idea it would crack or explode.  Dummies would always be broke from buying bulbs and all the smart ones would be popular.  We would be the life of the party and could light up people's life.  All the bad guys would wear black lights and all the naughty girls would wear red ones.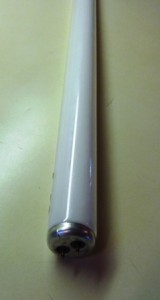 I would be really smart and get the new florescent bulb because they may cost a little more but last 5 to 6 times longer and saves energy.  They also have the coolest shapes!  Teri knows all about florescent bulbs because she was the winner of  "What in Z World Contest Week 7" The picture was a close up of a long florescent bulb that had a bad idea in the kitchen.  Teri be sure to go to my Contact Us page and give me an address to send you a prize and thanks so much for playing.  I bet Teri has a bright light over her head as she is really smart.
I want to ask you guys…..If you had a chance to have a common household item just poof out of no where that you could use what would it be?
If you are ready to play the next "What in Z World" press here —-> Take me!