Drunk Birds Laying All Over The Place!
Posted by ZBird
Mar 19
That's right birds like to get drunk and once we get a taste of it we become instant alcoholics.  Consider our size compared to a human and you can see that it wouldn't take much to get us to a joyous stupor.  This may seem funny in theory but is not the solution to your human boredom or entertainment.
As you know owning a bird can be very similar to having a toddler around the house and it is your responsibility to keep us out of trouble.  You wouldn't feed alcohol to a baby would you?  Not even a sip is ok for our feathered friends. Birds under the influence can get into all kinds of trouble as their judgment is impaired.
Allowing your pet to fly drunk is like having a pilot take off in a jet after leaving the airport bar.  You wouldn't want to be on that plane so consider this when you leave you beverage sitting around.  Birds have been known to fall of their perch, misjudge landings or simply drink their selves to death.
I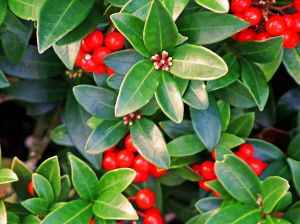 n nature wild birds have found their selves in danger when they came upon the bright fermenting berries.  You may have seen this yourself if you have a Holly, Pyracantha or other berry producing plant.  You may look outside your home and see the lethargic birds just sitting all over the ground while the cat sits there licking its chops.  Not only is the bird in a drunken state of mind but the thoughts of a marinated lunch is more than a cat could ask for.  The problem is not so much the berry but the fact that the berry may have just tipped over the over ripe stage and cause the berries to become toxic.  I must warn humans that these berries are never ok for humans to consume.
This brings us to the close of week 3′s "What in Z World Contest" the photo is not a wine opener but the foil cutter that often accompanies the wine opener.  Debbie you were about to win because you were the closest but Carys Jones took the prize with her description of what it was used for.  Congrats Carys!  Be sure to go to our Contact Us page and send us your address to so I can send you a prize for taking the time to play.  Your info will always be kept private.
If your ready to play this weeks "What in Z Word" click here —- > Fly me there! and I will get your there fast!